Treatments for Permanent Hair Removal
Are you tired of constantly shaving and waxing unwanted facial and body hair? With Icon light-based hair removal, you can get the touchable skin you've always wanted. All you need is a few simple treatments for lasting results. Fast, easy, virtually pain-free treatments remove hair from all areas of your body, including face, underarms, arms, legs, back, bikini, and chest. You'll be able to bare your skin again and look your best.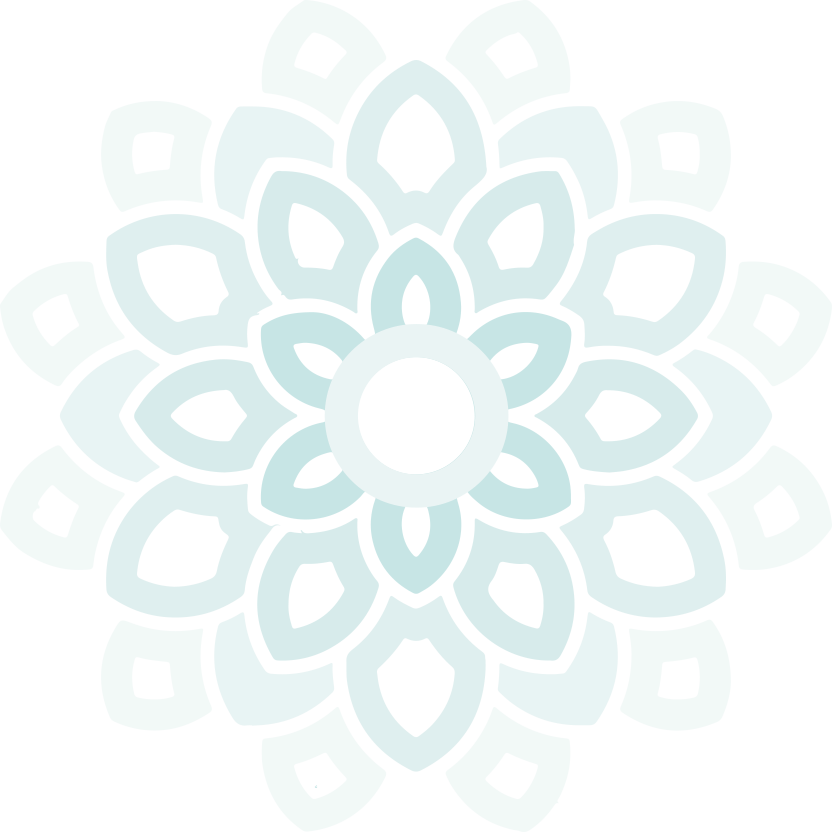 Icon light-based technology emits gentle pulses of energy into the skin to target and heat the hair follicles responsible for hair growth. Each follicle absorbs the energy and is destroyed, unable to produce hair again.
Icon Laser Hair Removal employs the industry's only melanin measuring device—the Skintel® Melanin Reader™. This determines the skin's melanin index at each treatment to determine the ideal settings for each patient, ensuring the safety and maximizing the results for each treatment. As the practitioner guides the handpiece over the treatment area, you feel a comfortable cooling on the skin.
The advantages of Icon Laser Hair Removal:
Long-term results
Great for reducing hair from larger areas
Comfortable treatments with no downtime
Fast treatment sessions that take only minutes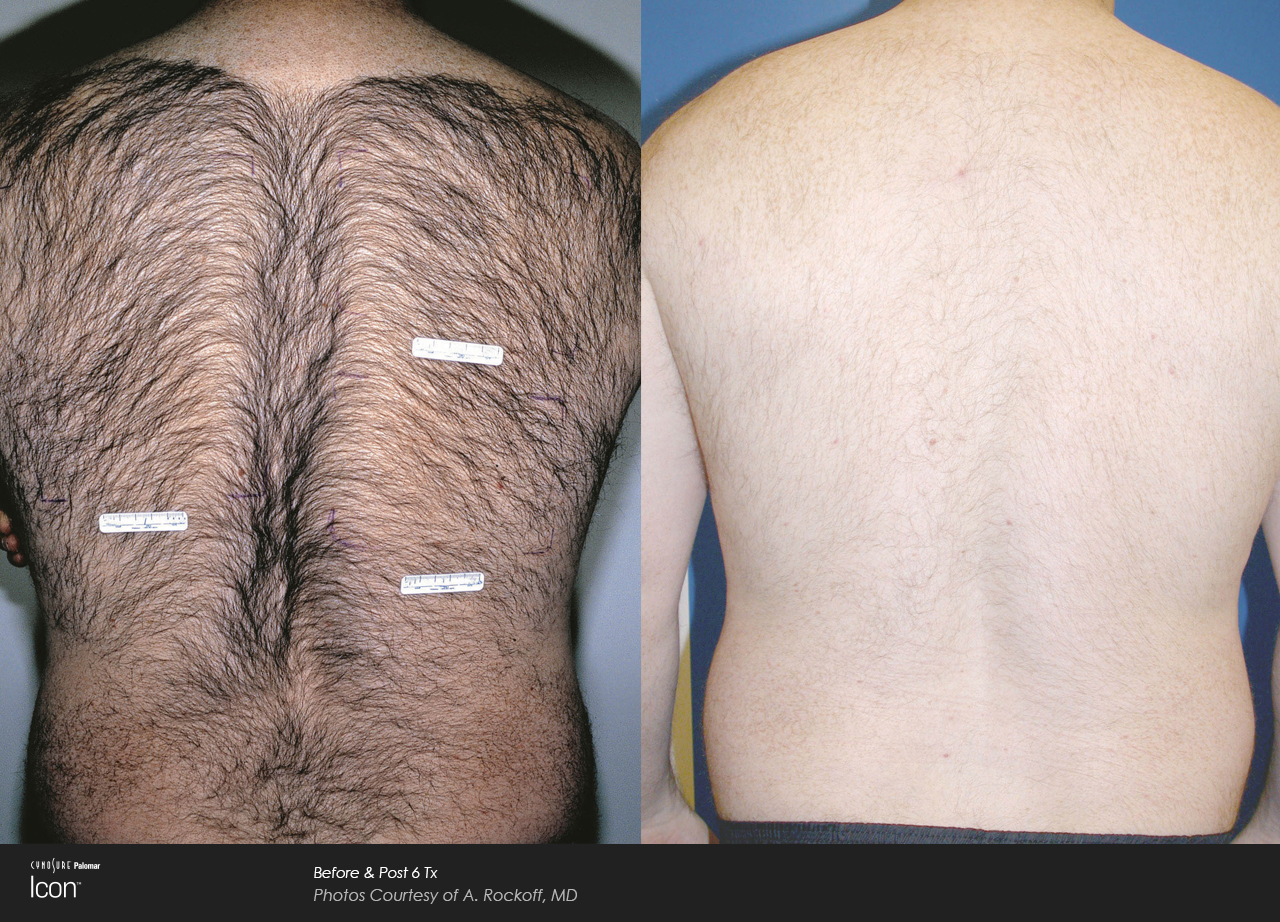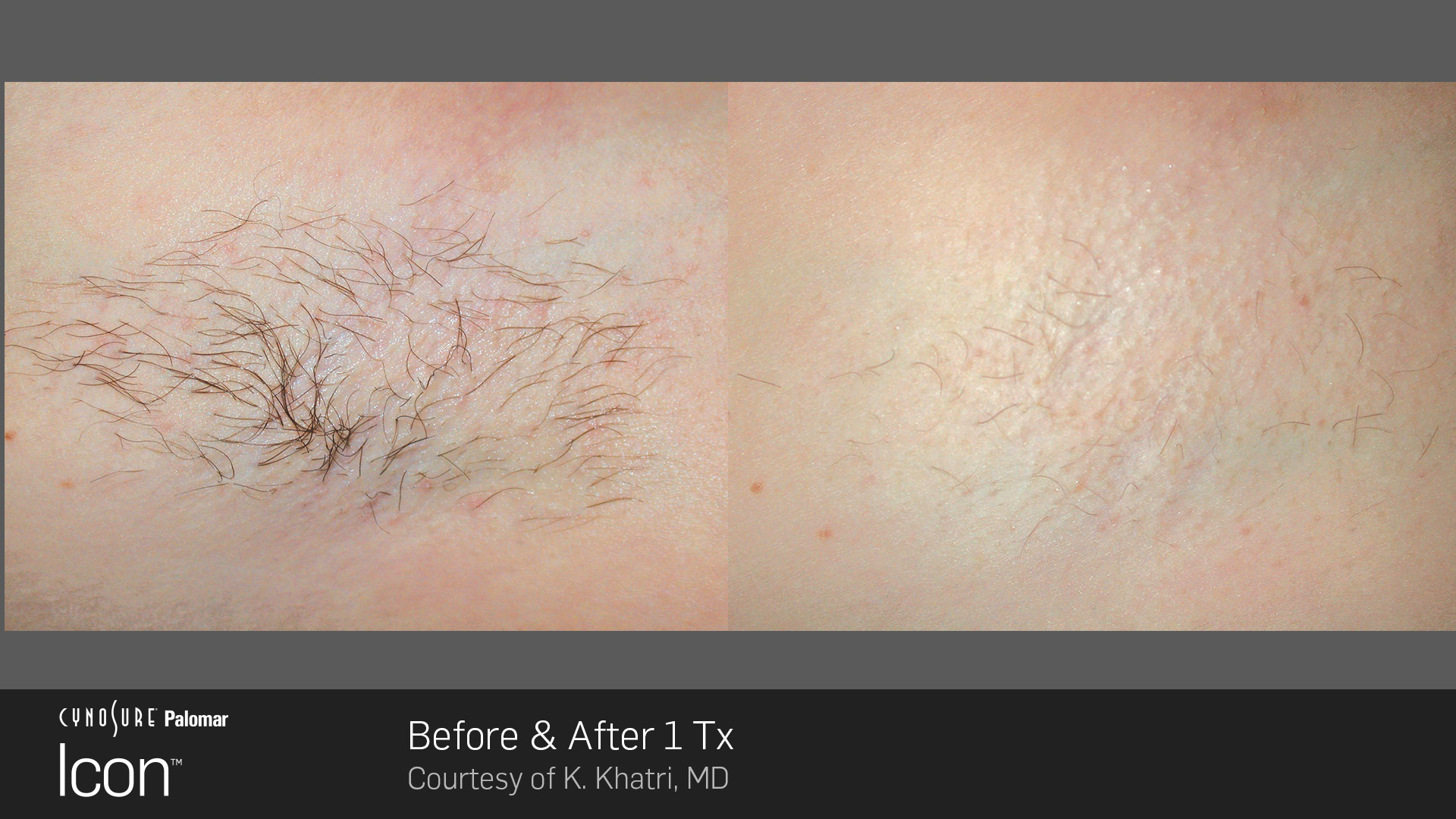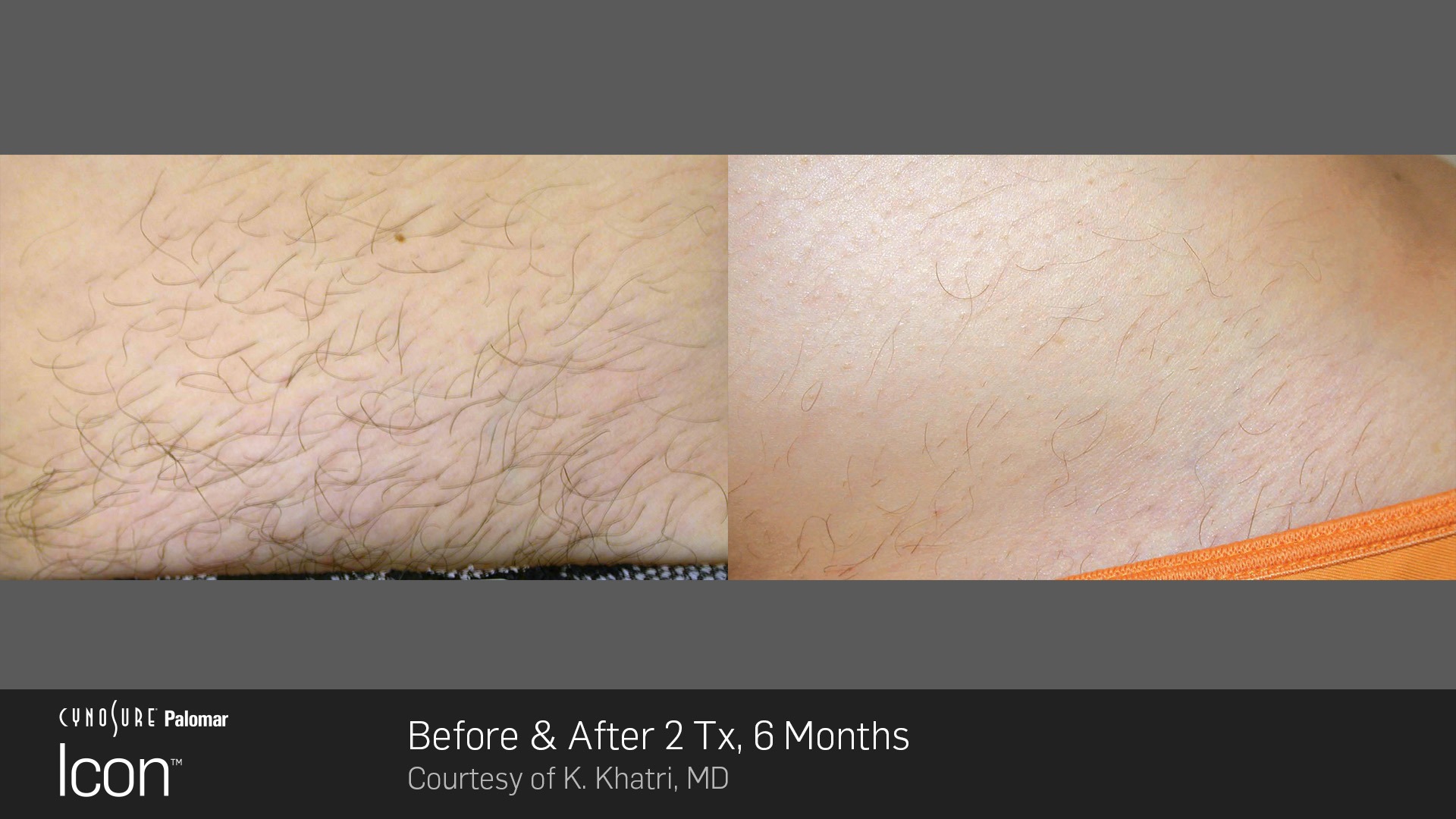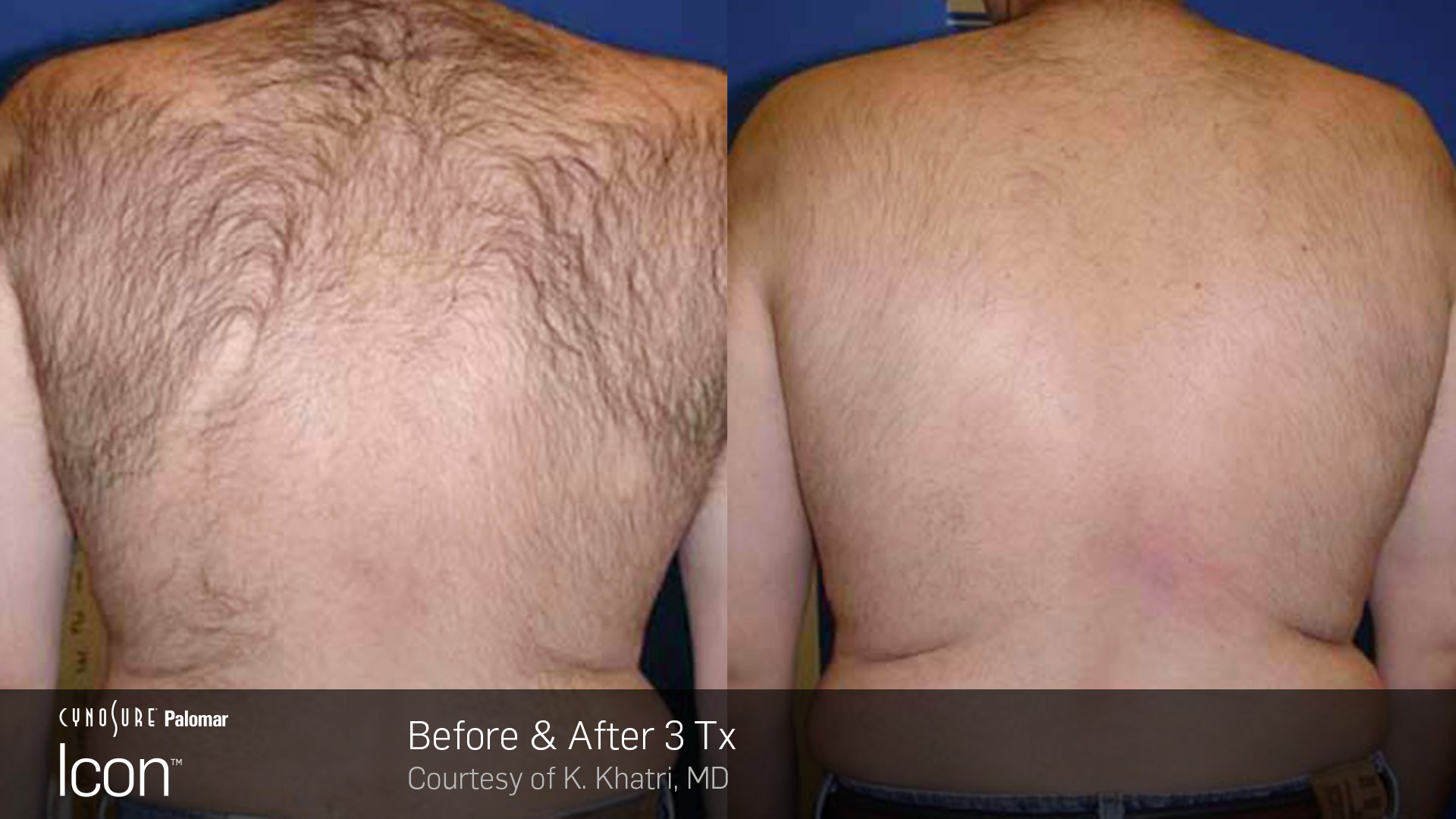 Schedule a 30 minute consultation or book an appointment.